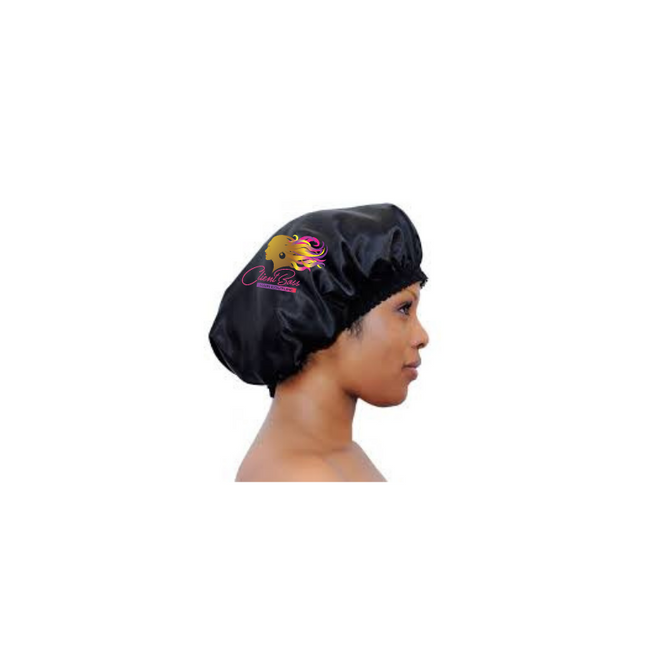 Help your hair maintain its health by using out silk hair bonnets for protection!
These bonnets are lightweight and beautiful! There is no better way to protect your hair from breakage!. These are soft and silky, just like our hair extensions! If you are looking to PROTECT edges or your hair style, then these could be exactly what you are looking for!
Our beautiful double satin (inner and outer) bonnet for protecting and promoting healthy hair care. 
The bonnet has 100% quality Silky soft satin fabric on both  sides.
This bonnet is big enough to protect most extension braid styles as well as natural locs; alternatively it will be suitable if you have long natural hair.

Our bonnets are perfectly designed to protect your hair in a fashionable and comfortable way!