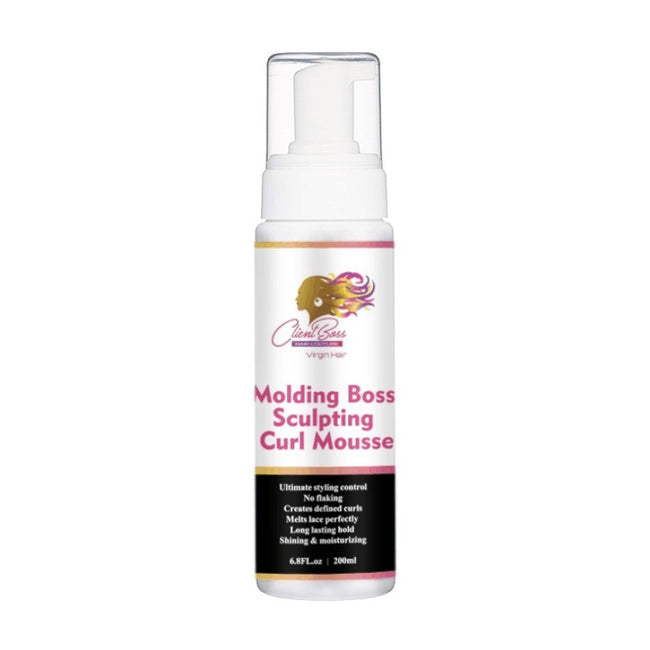 This is a 3-1 HAIR MOUSSE 
CAN BE USED TO DEFINE YOUR CURLS 
CAN BE USE TO FOAM FLUFFY BABYHAIRS 
CAN BE USED TO MELT A GLUELESS INSTALL WITH NO GLUE AT ALL 
Our hair mousse enhances natural curls and wave pattern, and leaves no residue, creating shiny curls with high impact volume and a soft finish from a volumizing mousse.
 Foam Lotion is a versatile styling lotion for soft freeze styles, wrapping and thermal styling. Leaves hair soft and easy.
It's also great for defining curls just dilute with water and brush with a paddle brush. This is a discontinued product. It may not foam (bottle defect) but works perfect for curls!
This product is ideal for all types of styling.
•Styling Foam ideal for:
- glue-less installs
- defining your curls
- molding lace styles
- creating baby hairs
- No flaking!
- Long Lasting!
- Shines and Defines!
- Alcohol Free!