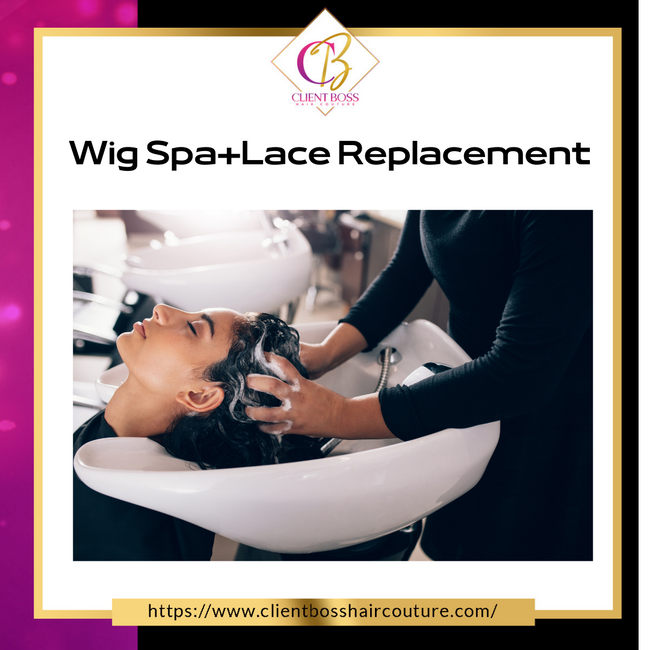 Did you know you can ship your OLD Luxury Boss Wig back to us for a Fresh NEW look? YES!! Let us bring that Luxury BOSS Wig back to life. Have your Wig sent back to you within 5-10 days! Price for this shipping is the return shipping costs.
Once you place your order for this service, please used the Shipping address you must include tracking when you send your wig to me!
Your Wig must be dropped off by 11 AM to be ready for that same day by 7 PM. If you select a color service, your order cannot be expedited
Wig Revamp ($75)
For lace replacement services you must provide your own lace or purchase one from the website.
Wig maintenance service that includes:
-Removal of previous closure/frontal
-Placement of new Closure/Frontal
-Knot Bleaching
-Wash and Deep condition
-Customization
-Styling
-Replacing adjustable elastic band and comb, tighten wefts
-Lace Cleaning
-Washing
-Deep condition
-Restyle
-Add baby hair
CURLS and CRIMPS on hair 30 inches and up are an extra $20
Hair over 30 inches to be silk pressed is an extra $10
Address: 
Clientbosshaircouture
229-19 Merrick Blvd
Laurelton, NY 11413